Rajasthani Food in Navi Mumbai or near you!! Yes, It is there, at Dadi ka Khazana-The famous Rajasthani restaurant in Navi Mumbai.
Whenever we think of Rajasthani food, we got trapped in our imagination, among a rich culture, the maharajas, camel, the hot arid atmosphere, desi ghee, spicy food, and much more. Rajasthani food or cuisine cannot contend in some modifiers only.
So, why wait for more? Dadi Ka Khazana has a variety of luring Rajasthani delicacies near you. Now enjoy Rajasthani food all over Navi Mumbai & Thane region. You can even give us bulk orders or catering for small gatherings and parties.
6 Best Rajasthani food in Navi Mumbai at Dadi Ka Khazana:
Dal Bati Churma: This staple food of the incredible battlefield speaks a lot about the Rajput & Mewari culture. Like their jaw-dropping war style, this food with lots of ghee is a complete meal in itself. In Rajasthan, it is easily available every nook- and- corner. And, in Mumbai, we provide you the same taste to relish the memories of the land itself. We have the best Dal-Bati all around the region. So, Order from us or come to us to enjoy Dal Bati.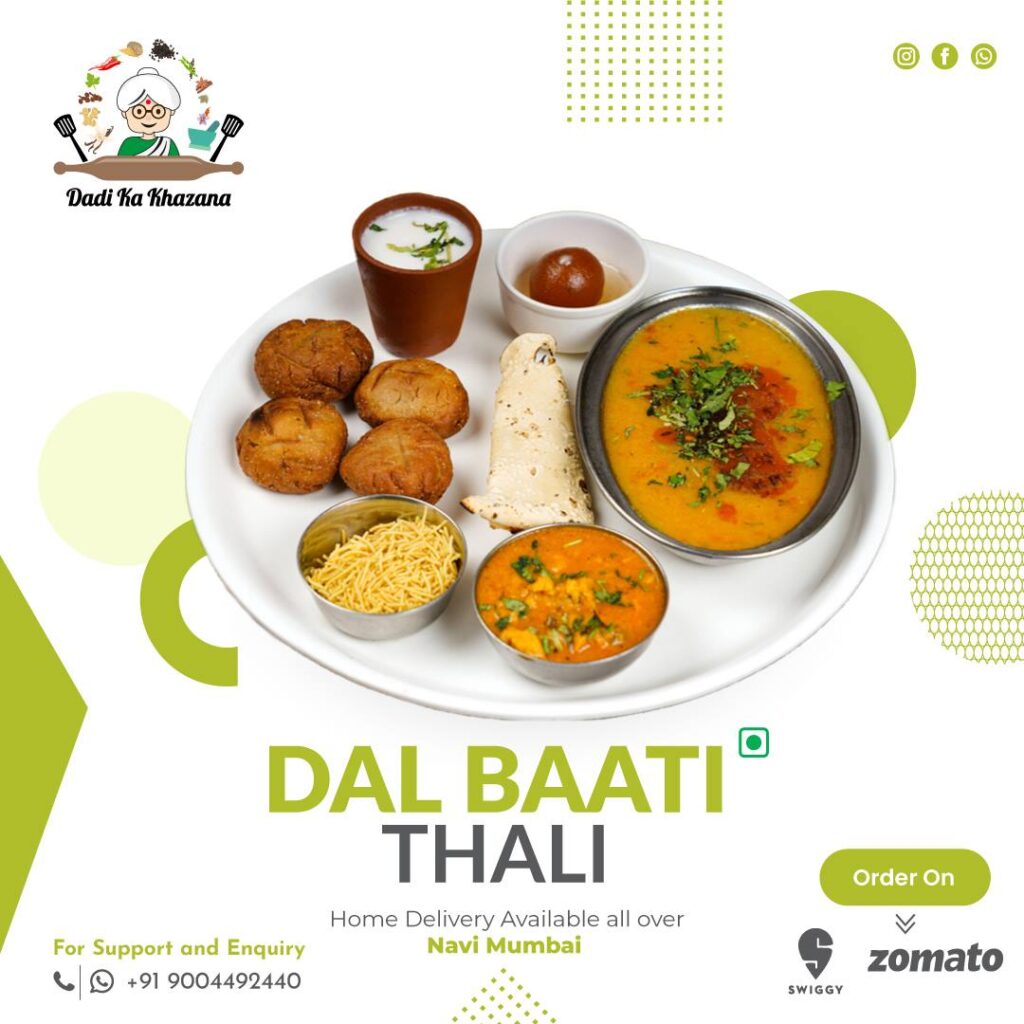 2. Gatte Ki Sabzi or Rajasthani Gatte: Another iconic dish from Rajasthani cuisine is Gatte ki Sabzi. Again, it is found everywhere in Rajasthan. Bengal gram dumplings (steamed or fried) drowned in a tasty curry made of curd, tomato, and spices. Yes, when the description is so tempting, then why not give it a try? Order this authentic Rajasthani food now.
Gatte ki Sabzi is served hot with Indian flatbreads i.e. roti. Yet, you can also enjoy it with rice and pulao. It is the perfect blend of spices that make it incredible in taste. However, the tangy and spicy yet flavorful curry will take you to Rajasthan. So enjoy your food now!.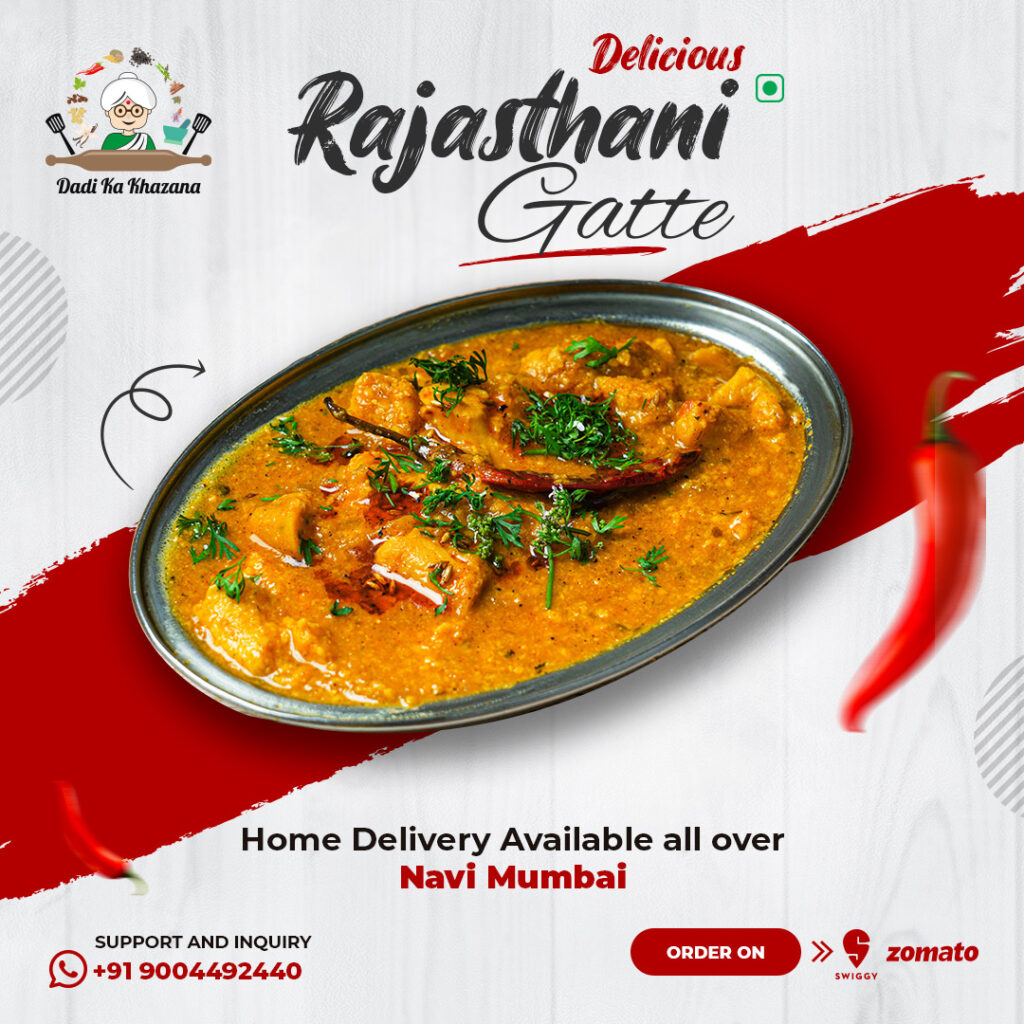 3. Mirchi Vada- Another signature dish originated from Rajasthan. Though it is usually found all over India, Yet, it tastes best in Rajasthan. Why? Because only in Rajasthan, you will find food that is extremely spicy yet tasty, as they know how to use the right spices to keep its flavor yet make it edible. It is best served with a variety of chutneys especially garlic chutney.
4. Bajre ki Roti and Garlic chutney: If you have not tried it ever, then try now. Bajre ki roti is a thick flatbread of pearl millet flour. This healthy roti is served with dollops of ghee, jaggery, and lehsun(garlic) chutney. Rajasthani people love spicy food, and that you will find out in their cuisine.
Order your Bajre ki roti from Dadi Ka Khazana.
Contact your nearest branch to enjoy Rajasthani food in Navi Mumbai
5.Sev Tamatar ki Sabzi: This is something that close to heart of every Rajasthani. For the days when you don't have any vegetable at home, make this scrumptious Sev-Tamatar sabzi or when you feel to have something different yet delightful, just order from us. As its name suggests the main ingredient is the pulpy tomatoes and onion masala.
Try your portion of Sev Tamatar from Dadi ka Khazana.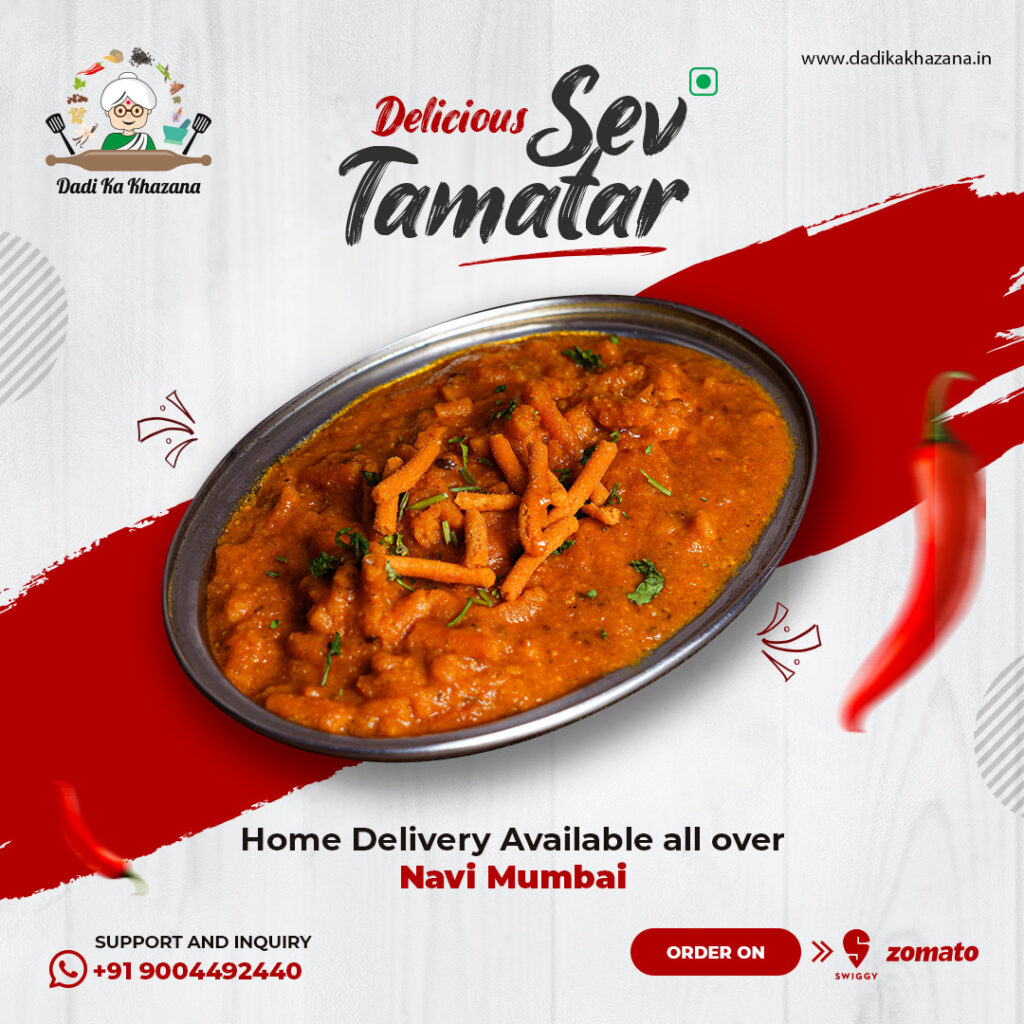 6. Chach: As we all know that Rajasthani cuisine is a spicy one. Thus, it is a tradidion there to have chach or buttermilk after having their meal. Chach doesn't only satiate the stomach from the irritation caused by spicy food, but also, it has numerous benefits. It is low fat, high in protein, healthy for milk-intolerant people and healthy for your stomach in every way. Thus, we strongly recommend to have a glass of cold Chach to overcome the problems caused by any spicy or unhealthy food.
Order your chach now from your nearest Dadi ka Khazana outlet.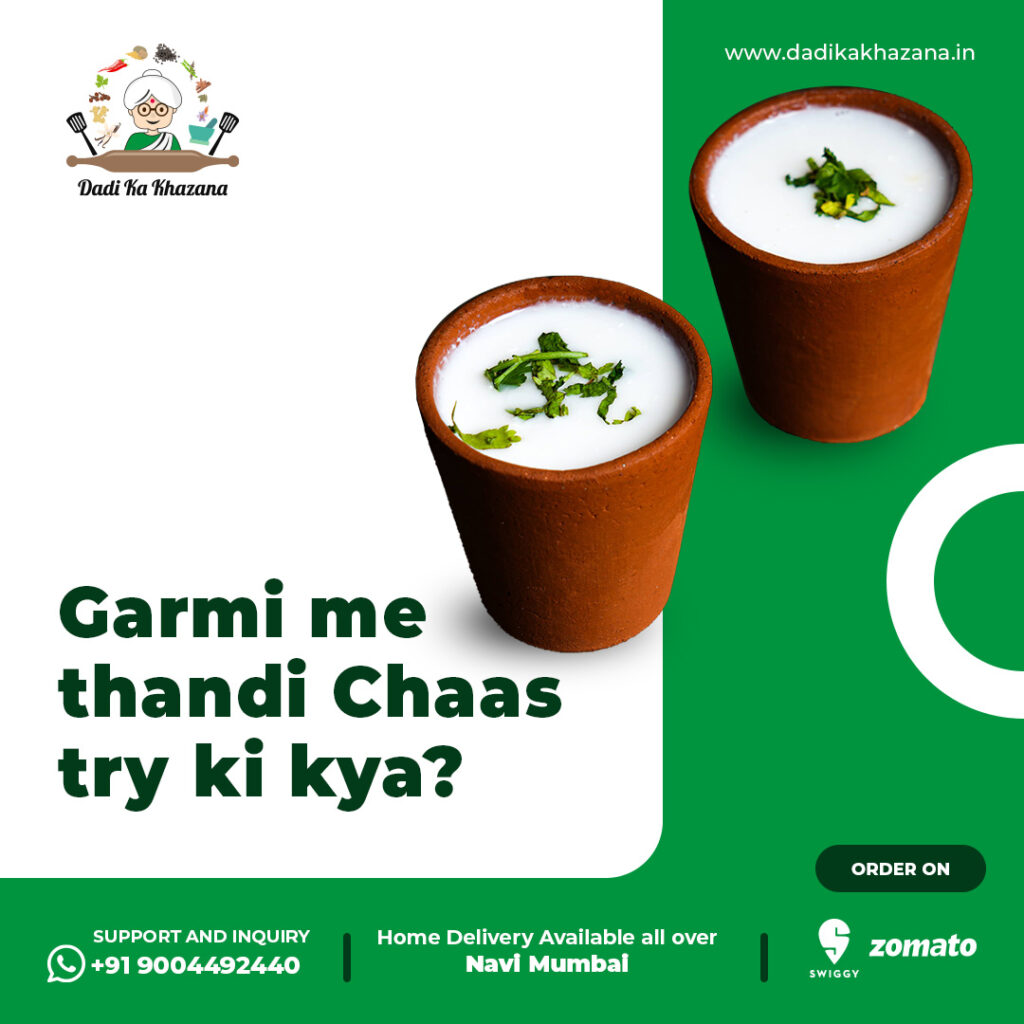 Now, as you know that Rajasthani food is available near you at Dadi ka Khazana, you can enjoy your food anytime. You can also enjoy best catering services in Navi Mumbai. If you have a small gathering at home, or your kids birthday, just give us a call to enjoy the best vegetarian food in Navi Mumbai and Thane.
Order to enjoy best catering services in Navi Mumbai